Stephen F. Bertucci, Adler-Aquinas Fellow, Director of Online Classes:
As Director of online Great Books Programs since 2000, Steve has probably moderated more Great Books discussion groups (literally thousands) than anyone living. He speaks at educational conferences throughout the country and in Europe and serves on the boards of several nonprofit educational and arts organizations. Steve was one of the pioneers of live-audio online Socratic discussion groups after attending Mortimer Adler's last Socratic seminars in 2000, and has taught at live Great Books Programs in Seattle. He lives with his family in the foothills of the Cascade Mountains in Washington State, and teaches Great Books worldwide with online students in over 40 countries.
Patrick S. J. Carmack, J.D. is founder of the Angelicum Academy Homeschool Program and of the Great Books Academy Homeschool Program (2000 AD). After earning his Juris Doctorate, Pat completed additional courses in psychology and philosophy, and completed additional studies at the Institute of Spirituality at the Pontifical University of St. Thomas Aquinas in Rome ("Angelicum"). A former Judge at the Oklahoma State Corporation Commission, member of the U.S. Supreme Court Bar, former CEO of an independent petroleum exploration and production company, founder and former Chairman of the International Caspian Horse Society, and President of a non-profit educational foundation. Pat participated in Dr. Mortimer J. Adler's last several Socratic discussion groups in Maryland and California in 1999 and 2000, respectively, and moderated the first live-audio Socratic groups online (2000 AD) and numerous online groups since, as well as at Great Books evening programs in Seattle. He has been a speaker on educational topics at various conferences in the US. and Europe. He is the recipient of the International Etienne Society's Pope John Paul the Great Thomist Humanist Award for his work in education. Pat lives with his wife Elisabeth and their six children in Colorado Springs.
Curtis L. Hancock, Ph.D., Dr. Hancock earned his BA and MA at the U. of Oklahoma, and his Ph.D. in philosophy at Loyola U., Chicago. He holds the Joseph M. Freeman Chair of Philosophy at Rockhurst University ; former Chair of the Philosophy Department and Teacher of the Year, he has authored four books on philosophy; twenty-two published philosophical articles and co-authored two novels. Dr. Hancock is a Director of the Angelicum Academy and the Great Books Academy; former President of American Maritain Association and current President of the Gilson Society; former Coordinator of and Lecturer in Rockhurst's Great Books Program, "Return to the Classics," Dr. Hancock specializes in Metaphysics, Philosophy of Religion, Philosophy of Mind, Ethics, Political Philosophy, History of Philosophy, Philosophy of Education, and speaks Spanish, Ancient and Modern Greek, and reads Latin, Italian, French, German, and Polish.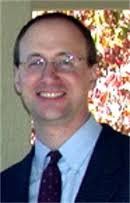 Christopher S. Morrissey is Associate Professor of Philosophy at Catholic Pacific College, the Catholic liberal arts college at Trinity Western University in Langley, British Columbia, Canada, where he has also taught courses in the Latin language and in Greek and Roman history. He studied Greek and Latin at the University of British Columbia and has taught courses in these languages and in other classical subjects at Simon Fraser University. Morrissey specializes in philosophical theology, traditional metaphysics, perennial philosophy, and ancient cosmology. His book of Hesiod's poetry, Hesiod : Theogony / Works and Days , has been published by Talonbooks. He is currently the managing editor of The American Journal of Semiotics. Morrissey has also published book chapters and journal articles on the philosophy of Thomas Aquinas.
Tami Kozinski, M.A.: Tami has taught both at the high school and college levels over a medium-length teaching career, beginning in 1993 after she received her Secondary English credential and continuing after she graduated with a Masters of the Great Books from St. John's College in Annapolis, MD, in 1998. She comes from international-educator stock, and so has lived in Afghanistan, Greece, Costa Rica, Russia, Canada and various states in the US. Tami is currently working as an adjunct composition professor, a writing tutor, a home schooling mom, a writer with essays in a few places (one in a book), and an amateur poet and painter.
Peter A. Redpath, Ph.D., Dr. Redpath was Professor of Philosophy at St. John's University from 1970 to 2011. Author /editor of 10 philosophical books and many dozens of articles and book reviews; over 200 invited guest lectures nationally and internationally; co-founder of the Gilson Society (USA) and The International Etienne Gilson Society; former vice-president of the American Maritain Association; Founding Chairman of the Board of the Angelicum Academy; Member of the Board of the Great Books Academy; member Board of Trustees of the Institute for Advanced Philosophic Research; member of Board and Executive Committee of the Catholic Education Foundation; Academician of The Catholic Academy of Sciences (USA); former executive editor of Value Inquiry Book Series; former editor of the Studies in the History of Western Philosophy (SHWP), editor of the Gilson Studies (GS) special series for Editions Rodopi, B. V.; former associate editor, and current advisor of the journal Contemporary Philosophy; recipient of St. John's University's Outstanding Achievement Award, and Socratic Fellowship Award from the Great Books Academy; inaugural inductee as distinguished alumnus of Xaverian High School; and former Graduate Fellow of SUNY at Buffalo. In 2011 Dr. Redpath moved to Cave Creek, AZ in part to devote his time to teaching for and developing the Adler-Aquinas Institute.
Joseph Cunningham, M.A.: earned his Bachelor's at Thomas Aquinas College in California and his Master's at the International Theological Institute in Austria. His love of truth developed through the combined experience of the Socratic method and the Great Books in both undergraduate and graduate school. He has taught primary, secondary, and undergraduate students and continues to love learning about the greatest truths through the Great Books. He currently resides in southern California with his wife and three children.
Heather M. Erb, Ph.D.: Heather M. Erb, Ph.D. is Associate Professor of Philosophy at Our Lady Seat of Wisdom College (Canada) and teaches philosophy at Lock Haven University. Erb has taught philosophy and religious studies at Penn State, Fordham, St. Francis (Loretto, PA), and University of Toronto. She holds degrees in philosophy and religious studies (Katholieke Universiteit Leuven, Belgium, and St. Michael's College, University of Toronto) and a Masters and Doctorate in philosophy on the metaphysics of St. Thomas Aquinas from the University of Toronto. She has designed and taught Philosophy for Theology for Catholic Distance University, and has taught seminarians, religious, and Catholic schoolteachers in a variety of settings. Her publications focus on the nexus of metaphysics and mystical theology in Aquinas and his interpreters, as well as on issues in Catholicism and culture. Her recent book, The Path of Spiritual Happiness (En Route, 2016) examines the philosophy of happiness as developed by Aristotle, St. Thomas, and Josef Pieper, and as applied through Pope John Paul II's encyclicals. Other publications include contributions to Catholic University of America (American Maritain Association) and Pontifical Academy of St. Thomas Aquinas (Vatican City) collections, articles in Logos: A Journal of Catholic Thought and Culture, Studia Gilsoniana, Verbum (Budapest), Proceedings of the Patristic, Medieval and Renaissance Society, New Oxford Review. Erb has been a featured speaker at Hillsdale College, Newman Centers, and Kenrick-Glennon Seminary, among others.
Mr. James Sturgill, a world traveler and educator, taught philosophy, logic, and theology in Uijongbu, South Korea. He also taught English in China, Thailand, and Tanzania. He moderates discussion classes for pleasure while he works for his family business and farm.
Prof. Piotr Jaroszynski Ph.D., AAI Provost, Prof. Piotr Jaroszynski holds the Chair of the Philosophy of Culture at the John Paul II Catholic University of Lublin, Poland. He works within the framework of classical philosophy and belongs to the American Catholic Philosophical Association, American Maritain Association and the International Society of Thomas Aquinas. He has written numerous articles and several scholarly books, including The Controversy Over Beauty (1992, 2002, in Polish), Metaphysics and Art (Peter Lang, 2002), and Science in Culture (Rodopi, 2003), as well as many books for the broader public. For his textbook Ethics: The Drama of the Moral Life (6th ed., 2002), he received the personal thanks of Pope John Paul II.
James S. Taylor, Ph.D.: A friend and then collegue of the famed trio (Drs. Senior, Quinn and Nelick) at the K.U. Pearson Integrated Humanities Program, Jim has been a teacher of English and American Literature, Western Civilization, and Philosophy of Education (at Hillsdale College in Michigan and at Tulsa University), for over twenty years. Jim recently authored the wonderful book Poetic Knowledge, The Recovery of Education. Jim has been moderating classes for the Great Books Program for over a decade.
Our Team of Graders and Editors
Ms. Mary
BA in English Literature from the University of Colorado
Ms. Therese
BA's in Philosophy and Music from the University of Colorado
Ms. Christine
MM from the University of Northern Colorado
Ms. Caeley
Studying Sociology at the University of Colorado